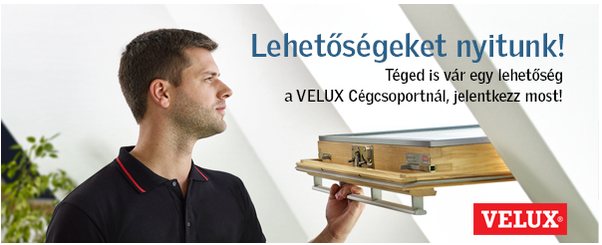 As a part of VKR Group VELUX is a Danish manufacturing company that specializes in roof windows, blinds and skylights. Recently VELUX has established its new Online Sales Organisation, which is responsible for all B2C online sales through its websites as well as Marketplaces.
For our dynamically growing Online Sales and Customer Support team we are looking for a
Dutch speaking
Online Sales and Customer Support Representative
DESCRIPTION:
As Online Sales and Customer Support Representative, the employee needs to understand and meet the expectations of our online customers within the shortest possible timeframe in line with the strategic direction of the company's related business unit. The main goal of the role is to increase sales by efficiently converting incoming leads from the websites and at the same time the employee also needs to provide excellent after-sales service with focus on our Dutch and Belgian markets.
As a roof window is a major purchase, most customers follow up their website experience with a telephone call. This contact is crucial to the customer experience and plays a vital role in ensuring the sales development of the web shop.
RESPONSIBILITIES:
Providing excellent sales support and customer service with focus on the

Dutch and Belgian markets

. Answering enquiries (phone, email, chat, etc.) on an as soon as possible basis, converting and upselling efficiently from the incoming contacts.
Keeping continuous contact with external and internal partners (courier service providers / Logistics department / Sales and Marketing department), with focus on keeping the excellent service level towards our customers.
Handling of customer claims and also the returns of non-faulty products in line with the related policies.
Accurate processing of customers' orders / return orders / credit notes in the ERP system - both for the webshops and the marketplaces such as eBay and Amazon.
Suggesting changes in web shop content, adverts, listings, pricing and processes that the employee believes can improve customer experience and sales performance.
Participating and cooperating in certain online projects within the company's Online Sales Organization.
REQUIREMENTS:
Excellent / fluent in Dutch (both written and spoken)
Good communication skills in English (company language is English but for this position Dutch is the priority)
Any other 3rd language is an advantage – especially French§ Strong user level of MS Office (especially Excel)
Minimum level of qualification: secondary school
Background studies in economics or finance is an advantage
Sales and customer care specific competencies - excellent communication and negotiation skills - good sense of sales and strong courage and motivation to convert the leads - strong skill of problem handling
Strong attention to detail, punctuality
Adaptability and flexibility to manage deadline pressure
Willingness to work in a virtual environment
WHAT WE CAN OFFER:
Permanent working contract
Competitive renumeration (including bonus earning possibilities based on performance, cafeteria etc.)
Dynamically developing multinational work environment, stable financial background
Training opportunities
To be part of a young and friendly team
LOCATION:
Office in Budapest, Hungary (in the city center)
The role requires to travel abroad up to 4-5 times a year / on top of that there is a need for occasional inland trips to Sopron, to the department's other office on average once a month
APPLICATION:
Please send Your CV and salary expectation to the following mailbox: Dit e-mailadres wordt beveiligd tegen spambots. JavaScript dient ingeschakeld te zijn om het te bekijken.